Press release
European Energy reaches important milestone in offshore wind power project off the city of Frederikshavn
Oct 26, 2022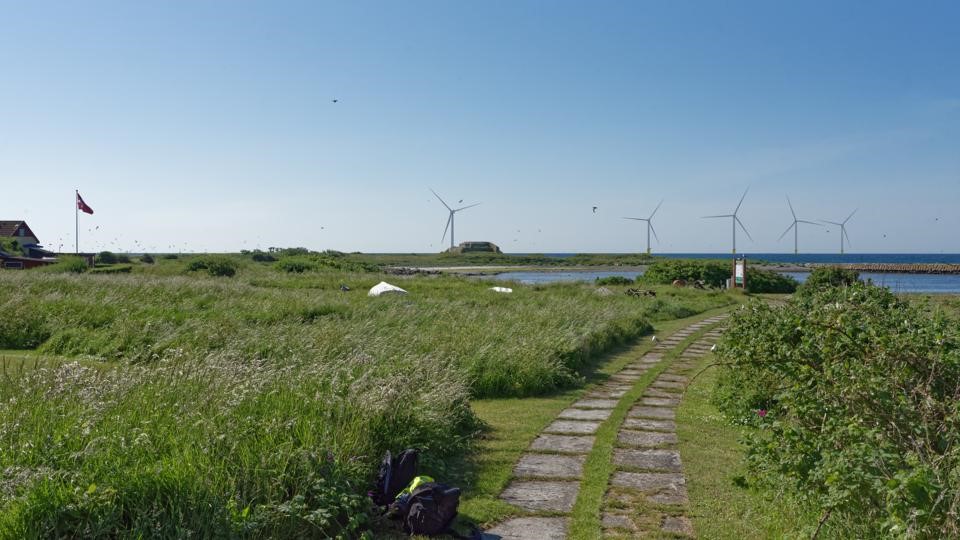 The Danish Energy Agency and the Municipality of Frederikshavn have granted construction permits for European Energy's offshore wind power project by the Danish city of Frederikshavn.
The project aims at constructing five offshore wind turbines at a maximum height of 256 meter some four kilometres off the coast.
Andreas Karhula Lauridsen, Head of Offshore Wind at European Energy, is very pleased with having received the permits to construct. Today's news brings the wind project one step closer to realisation.
– We have been working intensively with our plans of making the city of Frederikshavn a global focal point for new offshore wind power technology. Therefore, we are very satisfied with the permission from the national and local authorities. This is an important milestone, and we are now pursuing with the maturisation of the project and working on ensuring the necessary financial framework for the project, said Andreas Karhula Lauridsen.
Construction permits
The construction permits have been granted following a thorough work with environmental impact assessments of the windpower project, including the cable planning both on- and offshore. The results of the environmental impact assessment were subject to a public consultation during the Summer. Local citizens in Frederikshavn among others were able to submit their opinions regarding the project.
– The climate and energy crisis shows in all clarity that we have no time to waste. We hope to see the offshore wind turbines enter into operation in the first quarter of 2024. We are happy that the municipality of Frederikshavn leads the green transition by providing the necessary space for these offshore wind turbines, said Andreas Karhula Lauridsen.
The green electricity from the offshore wind turbines is expected to be brought ashore at the harbour of Frederikshavn. European Energy is in dialogue with numerous local stakeholders regarding the usage of the green power in a Power-to-X-project on the harbour.
– We see great opportunities to make use of the green power from the offshore wind turbines in combination with solar power from in land to deliver Power-to-X-products in Frederikshavn, said Andreas Karhula Lauridsen.
Contact
Head of Regulatory Affairs