Power-to-X
Power-to-X substitutes fossil-fuels and decarbonises industries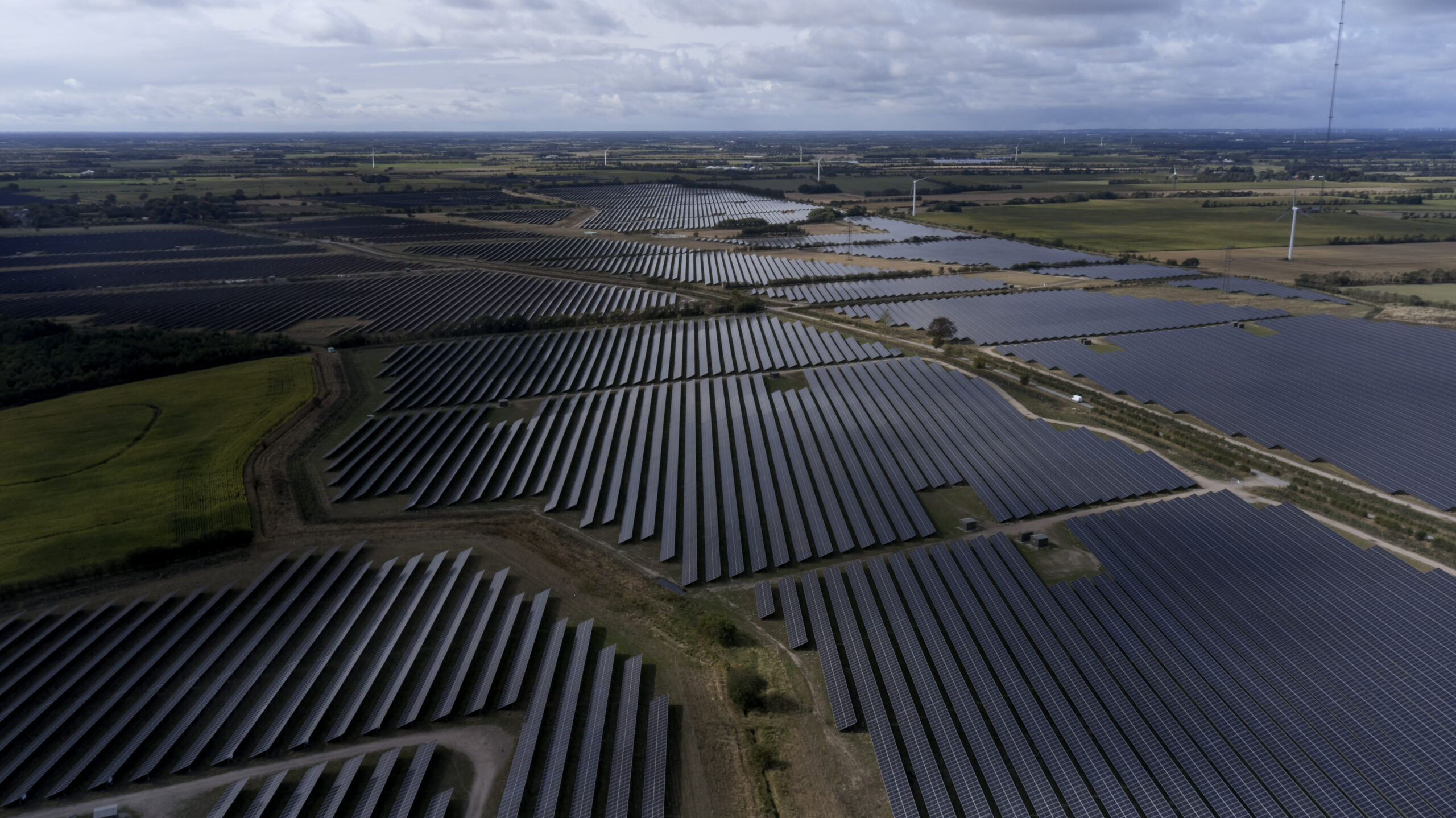 Kassø Solar Park
Denmark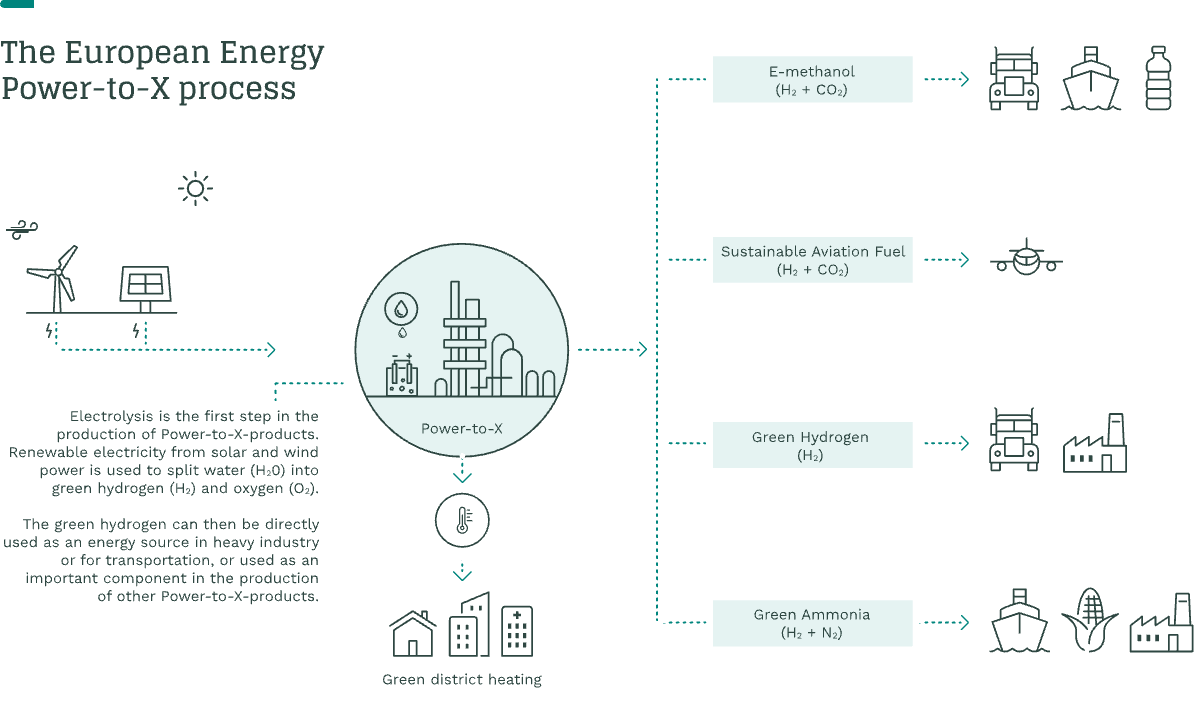 What is the "X" in Power-to-X?
There are many outputs from Power-to-X. The primary ones at European Energy are:
Green hydrogen
Green hydrogen can be used directly in heavy industries such as steel or cement production. Here, hydrogen can replace fossil fuels, including industrial process heat. In addition, hydrogen can be used as storage for renewable energy and, when needed, used as fuel in fuel cells to generate electricity for e.g., the transportation sector.
E-methanol
E-methanol is the product of a chemical process based on green hydrogen and biogenic CO2. In the process, biogenic CO2 is used and captured from existing CO2 sources. E-methanol has many applications, including being used as fuel for heavy transport such as trucks and ships, or as a raw material for the plastic industry and the production of green sustainable plastic products.
Green ammonia
Green ammonia is the product of a chemical process based on green hydrogen and nitrogen, with nitrogen being directly captured from the air. Green ammonia has several applications, including its use in the transportation sector; in agriculture where ammonia is an important element in the production of fertilisers; as energy storage; and as a raw material for the production of chemicals in industry.
E-SAF
E-SAF is sustainable aviation fuel based on electrolysis. It is a more sustainable alternative to conventional aviation fuel and can be used as a direct replacement.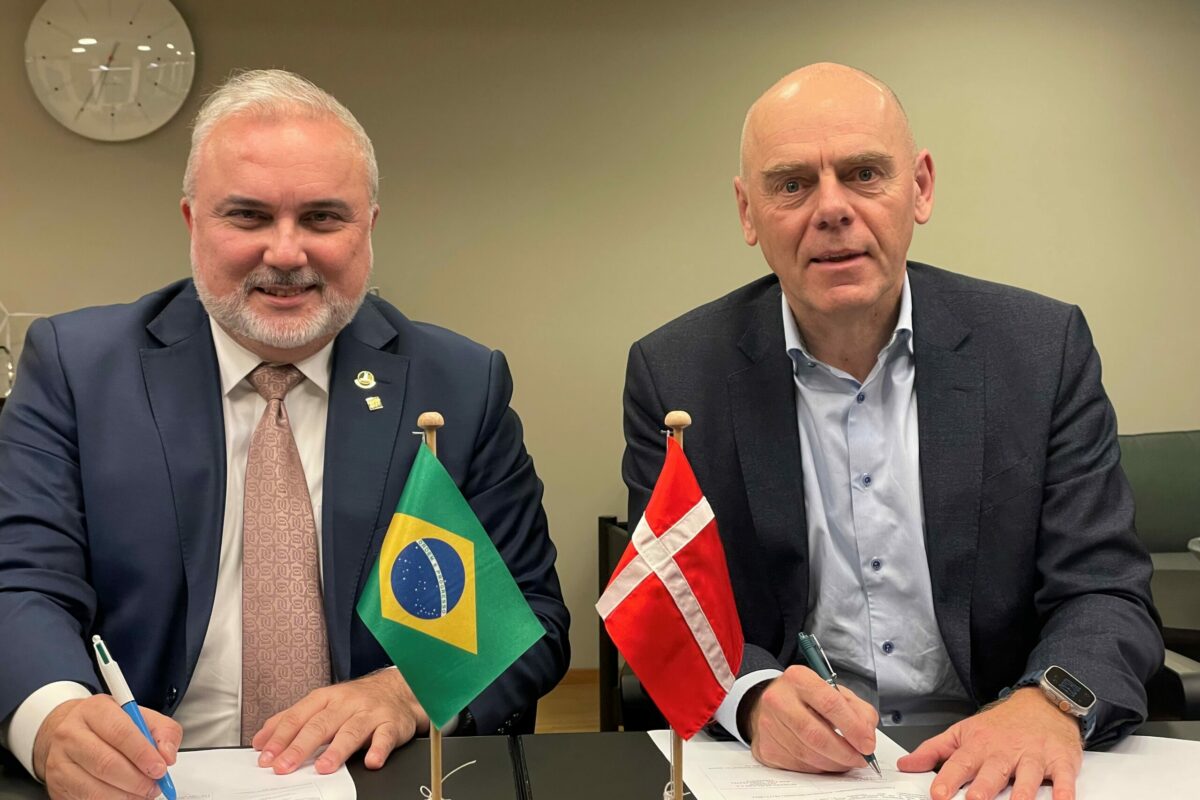 Press release
European Energy and Petrobras evaluate potential opportunities for e-methanol facility in Brazil
Nov 17, 2023
Read more
FAQ about Power-to-X
Why is Power-to-X important?
The fuels produced using Power-to-X technology have the potential to provide an alternative energy source for industries where electrification is not possible, such as heavy transport and aviation. Furthermore, the chemicals produced can be applied in sectors using finite and polluting resources and raw materials by offering alternatives to e.g., plastic or fertilisers. All of these industries can benefit greatly from substituting carbon emitting fossil fuels with carbon-neutral e-fuels and sustainably produced chemicals.
Power-to-X is an important resource in the green conversion of our society. It has the potential to put a big dent into the heaviest carbon emissions globally, while ensuring that people are still able to travel fast and distant and have anything shipped from anywhere. European Energy is a key player in the development of this technology.
What is the general technology behind Power-to-X?
Power-to-X utilises renewable energy from e.g., solar and wind farms to power an electrolysis process, where water is split into green hydrogen (H2) and oxygen (O2). The green hydrogen can then be used directly as an energy source or as a base for further processing, for instance by combining it with nitrogen or carbon to form a variety of e-fuels and chemicals.
How can the local community benefit from a Power-to-X facility?
There are many ways in which a Power-to-X facility can be an asset in its surrounding community. It can enter into the network of existing utility companies and engage in sector coupling for e.g., water-, heating-, and cooling supply. We also seek to employ as locally as possible, creating up to 40 jobs in both the construction and operation of the site. Additionally, the activity of a Power-to-X facility can bring further investments and funding to projects in the community and can be an important factor in branding the municipality as leading within the green transition.
In connection with planning, construction, and operation, we seek to utilise any possible synergy and optimal coexistence in a well-thought-out energy cycle for the benefit of both the local community and the business community.
Contact
Contact for business inquiries
European Energy's Power-to-X team consists of experts, who each possess unique and substantial experience from within the chemical and/or renewable industry.
Our growing Power-to-X team provides competencies across the entire cycle of a Power-to-X plant, i.e., business case development, engineering and design of best-in-class Power-to-X technology, management of procurement and construction, asset management (incl. operation and maintenance), and general project management.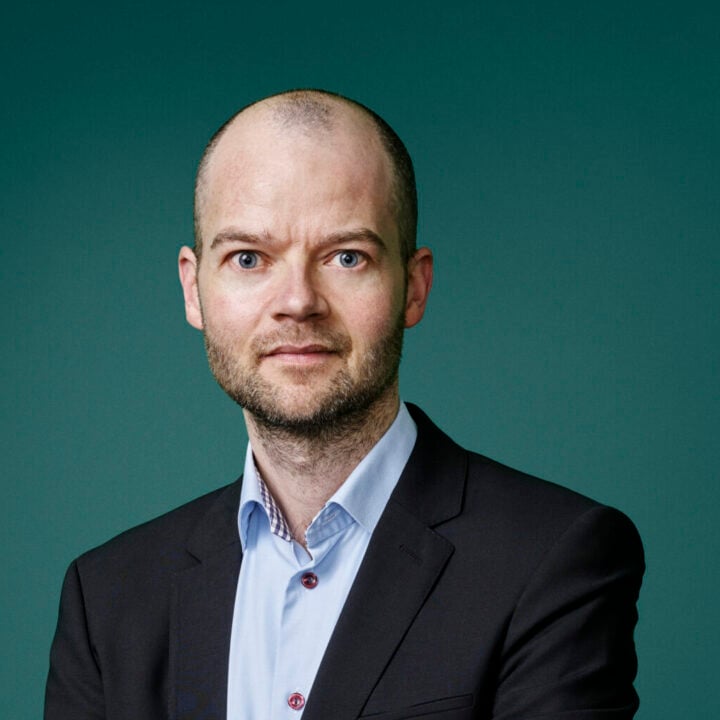 Emil Vikjær-Andresen
Executive Vice President / Head of Power-to-X