Press release
European Energy to divest 20 MW photovoltaic project in Sicily to IREN
Jun 26, 2023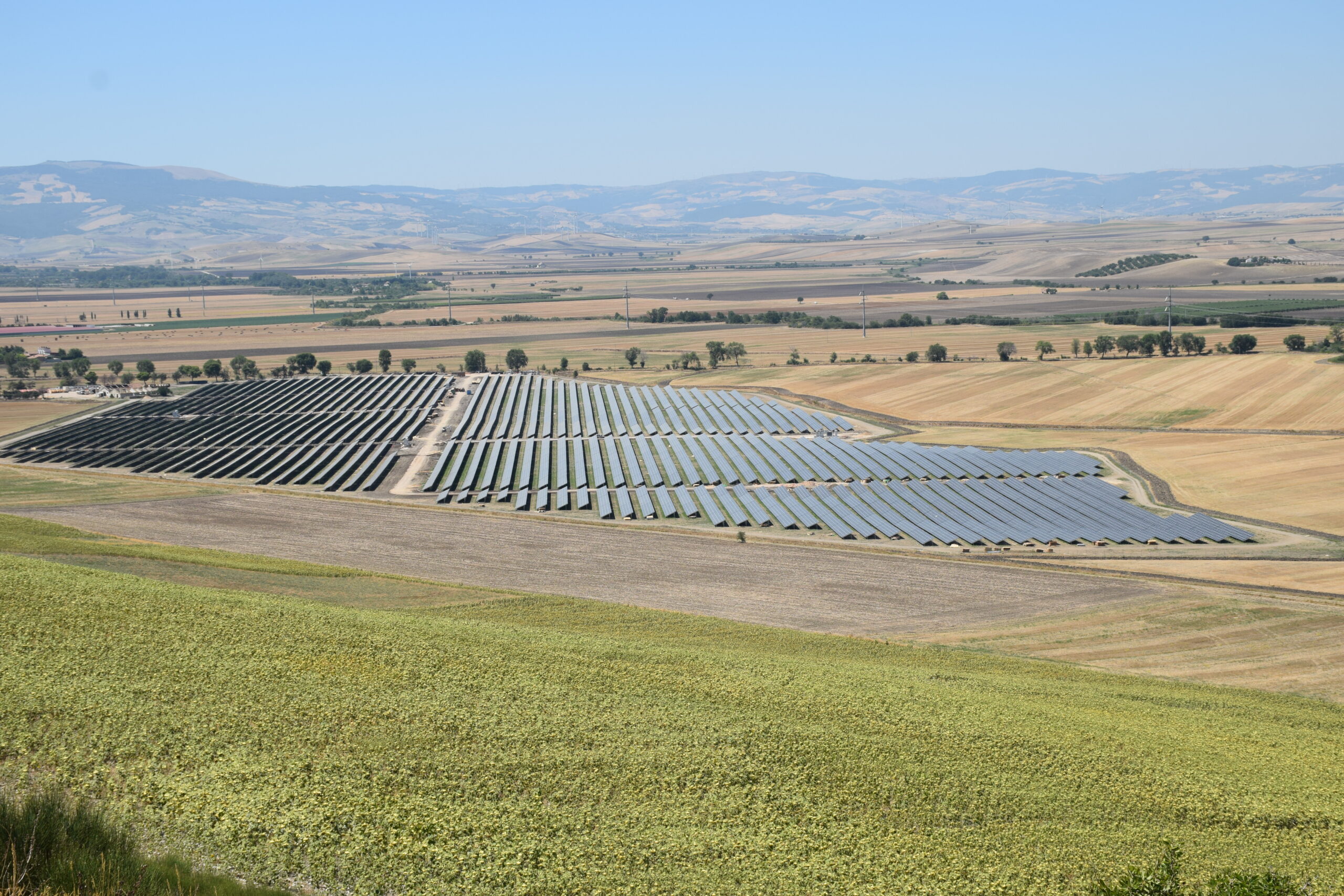 European Energy announces that it has signed an agreement with the Italian energy group IREN for the sale of the ready-to-build Noto Solar Project. IREN will become 100% owner and holder of the rights and authorisations for the development of the PV plant with a total power of 20.39 MWp with an estimated production of 42 GWh in the areas of Noto and Pachino in the province of Syracuse (Sicily).
This agreement falls within the framework of the partnership signed between European Energy and IREN in January 2022 concerning the pipeline of more than 437.5 MW photovoltaic projects on sites in Lazio, Puglia and Sicily.
Knud Erik Andersen, CEO, European Energy:
"The divestment of the Italian solar park at Noto and Pachino consolidates the commercial collaboration we entered with IREN in 2022. Our greenfield project development in Italy is evolving rapidly these years, and it is crucial that we collaborate with partners like IREN, who have the expertise and competences to both build and operate the plants. We will follow our strategic plan in Italy related to renewable energy to continuously develop projects with solar PV, wind and green hydrogen".
Luca Dal Fabbro, IREN's Chairman:
"With today's transaction, we are not only confirming IREN's commitment to pursue its development in the direction of the ecological transition as outlined in the latest Industrial Plan, but we are also proceeding at a rapid pace toward achieving the set targets of 3.6GW of renewable capacity by 2030, or 75% of total generation capacity. Moreover, also thanks to this operation, we are present with photovoltaics in many of the regions of Central and Southern Italy, from Lazio to Sicily, passing through Puglia and Basilicata."
The total Italian European Energy future pipeline amounts to some 3GW.