Press release
European Energy and Petrobras evaluate potential opportunities for e-methanol facility in Brazil
Nov 17, 2023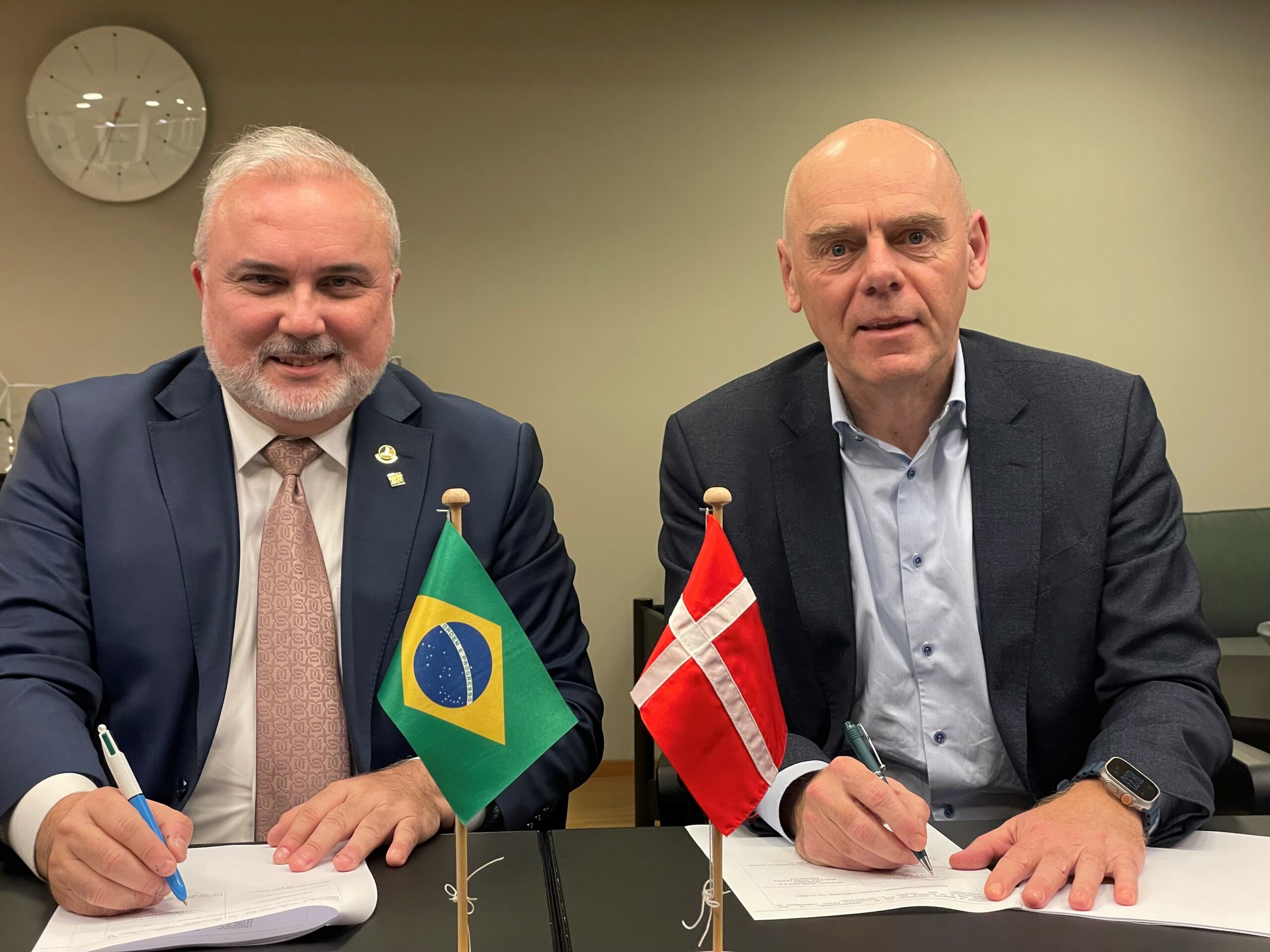 An agreement has been signed between European Energy and Petrobras to evaluate potential opportunities for the installation of an e-methanol production facility in Brazil.
European Energy has agreed to evaluate a potential partnership with Petrobras, a key player in Brazil's energy sector, to explore commercial opportunities for the development of an e-methanol production facility in Brazil.
The companies' intention was formalized through a Memorandum of Understanding following the visit of Petrobras senior management, to European Energy's headquarters in Søborg, Denmark. This potential collaborative venture represents a significant stride towards the development of green e-fuels in Brazil.
European Energy has been present in Brazil since 2016 with headquarters in Recife, Pernambuco State. The company possesses local in-house expertise across all areas including development, construction, and operation of renewable energy assets. European Energy has connected 187MW of solar and wind energy to the Brazilian national grid and possesses a development pipeline of 1.5GW across the country.
European Energy, with a substantial track record in renewable energy projects, brings the expertise obtained from Denmark's first large-scale commercial e-methanol facility to this initiative.
– We have, in the development and construction phase of our Kassø-project, gained invaluable experience and knowledge in the field of producing e-methanol. This agreement with Petrobras – the leading fuel company in Brazil – is a milestone for us to use that know-how in furthering the green transition in the fuel sector in the country, says Emil Vikjær-Andresen, Executive Vice President and Head of Power-to-X in European Energy.
– Petrobras wants to focus on having good partners like European Energy. Established, reliable companies who are solid enough to work with us on large-scale projects. This partnership will benefit both sides. We can provide our knowledge and help to bring both the companies and our countries closer together, commented Jean Paul Prates, the president of Petrobras.
The two parties will assess several development workstreams necessary to evaluate the implementation an e-methanol facility in Brazil by leveraging their respective competencies. Workstreams include a holistic assessment of all value-chain as well as adherence to the national regulatory framework. 
European Energy is currently constructing the world's first large-scale commercial e-methanol facility in Kassø, Denmark. The facility is expected to produce 32,000 tonnes of e-methanol annually in 2024. Among the current offtakers for the e-methanol are A.P. Moller – Maersk, Novo Nordisk and the LEGO Group.
Contact