Press release
Maigaard & Molbech and European Energy acquires Vinkel Bioenergi in an innovative joint venture
Jan 07, 2022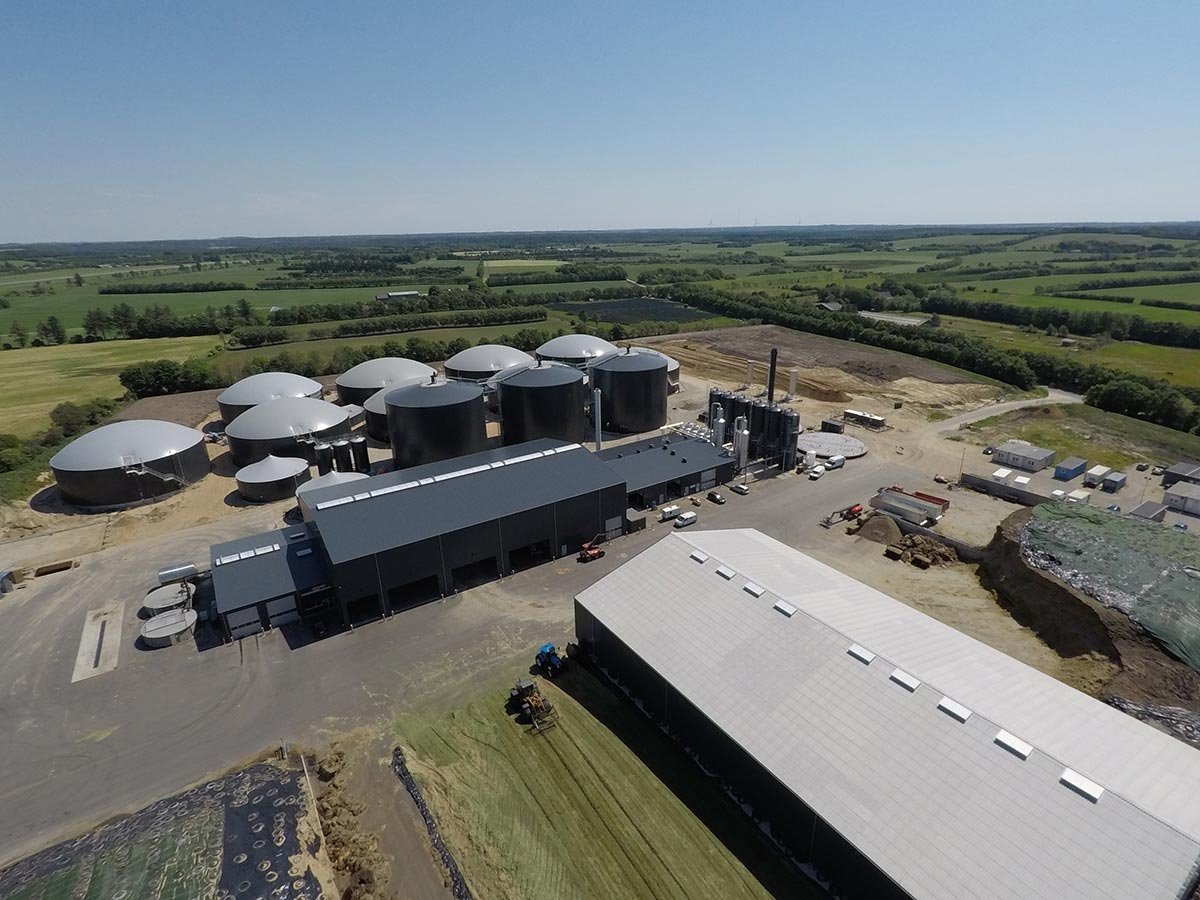 With the intention of forming a "circular bioeconomic group", multi-family office Maigaard & Molbech has on behalf of private investor Bo Bendtsen entered into an agreement to acquire Danish biogas producer Vinkel Bioenergi in a joint venture with European Energy.
On behalf of private investor Bo Bendtsen in a joint venture deal with European Energy, multi-family office Maigaard & Molbech has entered into an agreement to complete a strategic acquisition of Danish biogas producer Vinkel Bioenergi in a transaction for an undisclosed amount, integrating Vinkel Bioenergi and its employees as a wholly-owned subsidiary of the new joint venture holding company BioCirc ApS. Closing has been reached ahead of competing bids from strategic investors and infrastructure funds notes Maigaard & Molbech, emphasizing the innovative joint venture's large-scale vision for the future as a key differentiator:
"The acquisition of Vinkel Bioenergi will be the first step in the formation of the BioCirc group, which will be a leading circular bioeconomic group focusing on Recycling, Waste-to-Energy, Renewable Energy and Power-to-X. Amongst other things, BioCirc will contribute to a more sustainable future for the agricultural industry, and we are very happy and proud that we have succeeded in taking the first step with the acquisition of Vinkel Bioenergi, one of Denmark's largest biogas producers", says Bertel Maigaard, managing director of Maigaard & Molbech.
Vinkel Bioenergi was established in 2018 to convert more than 400,000 tonnes of biomass annually into green and CO2-neutral gas and supplies biogas from their production plant in central Jutland. In total, up to 6,000 Nm³ of natural biomethane is delivered per hour to the Danish natural gas network i.e. more than 52,000,000 Nm³ of biomethane every year, and thus Vinkel Bioenergi has succeeded in building a rapidly growing business which in 2020 saw net profits of approximately DKK17million, however, more than tripling to DKK56.1million in 2021. And future outlooks are promising, as Vinkel Bioenergi will be integrated into the new owners' supplier network to also assist with the production of e-methanol, according to European Energy:
"Biogenic CO2 is an important component of e-fuels that can de-carbonize sectors such as heavy transportation and aviation. European Energy will make use of the CO2 that would otherwise be released to the atmosphere from the production of biogas at Vinkel Bioenergi in the production of e-methanol that will be supplied to major companies such as Circle K and Maersk. In this way, Vinkel Bioenergy contributes to our common goal of becoming a net-zero society in the future", says Knud Erik Andersen, CEO of European Energy.
The transaction was advised by the following parties:
· Rambøll – technical advice
· BDO – transaction service
· Dealhaus – corporate finance
About Maigaard & Molbech:
Maigaard & Molbech is an exclusive family office advising UHNWIs on a multi-asset investment strategy preserving and further developing wealth for next generations. In-house administration setup for clients includes legal, financial, property management and tax. Maigaard & Molbech are representatives of Bo Bendtsen, a Danish national and private investor.
European Energy develops, finances, constructs and operates wind and solar farms as well as large-scale PtX plants. Based in Copenhagen, Denmark, the company has a strong track record as a renewable energy operator across its 24 countries of operation. Founded in 2004, European Energy has a development pipeline of more than 20 GW of renewable energy projects and is currently constructing more than 1.2 GW of new energy capacity.