Press release
European Energy and Maersk strengthen partnership with new agreement to supply up to 300,000 tons e-methanol annually starting from 2025/26
Mar 10, 2022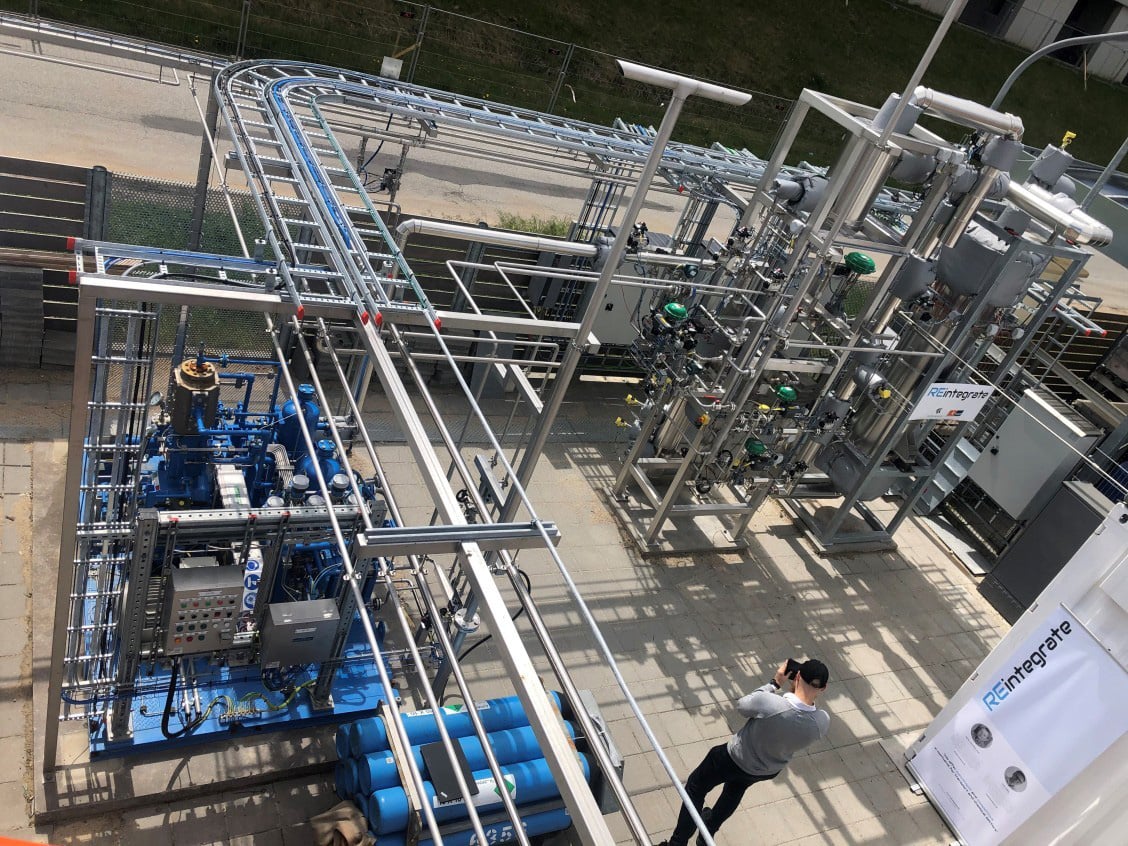 A letter of intent has been signed between European Energy and A.P. Moller -Maersk (Maersk) regarding the development of e-methanol plants with a combined production capacity of up to 300,000 tons annually.
European Energy and the integrated container logistics company Maersk have signed a letter of intent on the development of e-methanol projects. As part of the partnership, European Energy will develop and construct large scale e-methanol projects in North and South America with production start in 2025/26. Maersk will be the sole off-taker on a multi-year contract of the e-methanol from the plants.
Underlining European Energy's business model of combining the entire value chain from production of renewable electricity to production of e-methanol, the plants will be located in connection with new renewable electricity facilities developed and constructed by European Energy.
– We are very happy to further strengthen our partnership with Maersk which began with the supply agreement of e-methanol from our plant in Kassø, Denmark. With this new letter of intent, we significantly increase the size of our e-methanol projects and locate them in areas with some of the most inexpensive renewable energy available. This will provide for even lower cost of e-methanol and accelerate the transition away from fossil-based shipping fuel, says Knud Erik Andersen, CEO of European Energy.
– To transition towards decarbonisation, we need a significant and timely acceleration in the production of green fuels. Green methanol is the only market-ready and scalable available solution today for shipping. Production must be increase through collaboration across the ecosystem and around the world. That is why these partnerships mark an important milestone to get the transition to green energy underway, says Henriette Hallberg Thygesen, CEO of Fleet & Strategic Brands, A.P. Moller – Maersk.
With the first e-methanol agreement with European Energy in Denmark, Maersk secured access to the required amount of e-methanol needed to operate its first feeder vessel in 2023.
Since then, Maersk has pushed the green methanol agenda further by ordering 12 large container vessels with the ability to operate on green methanol. These vessels will be on the water from 2024 and are part of Maersk's ambition to become climate neutral across the entire business by 2040.