Press release
European Energy connects wind farm in Brazil to the grid
Dec 30, 2022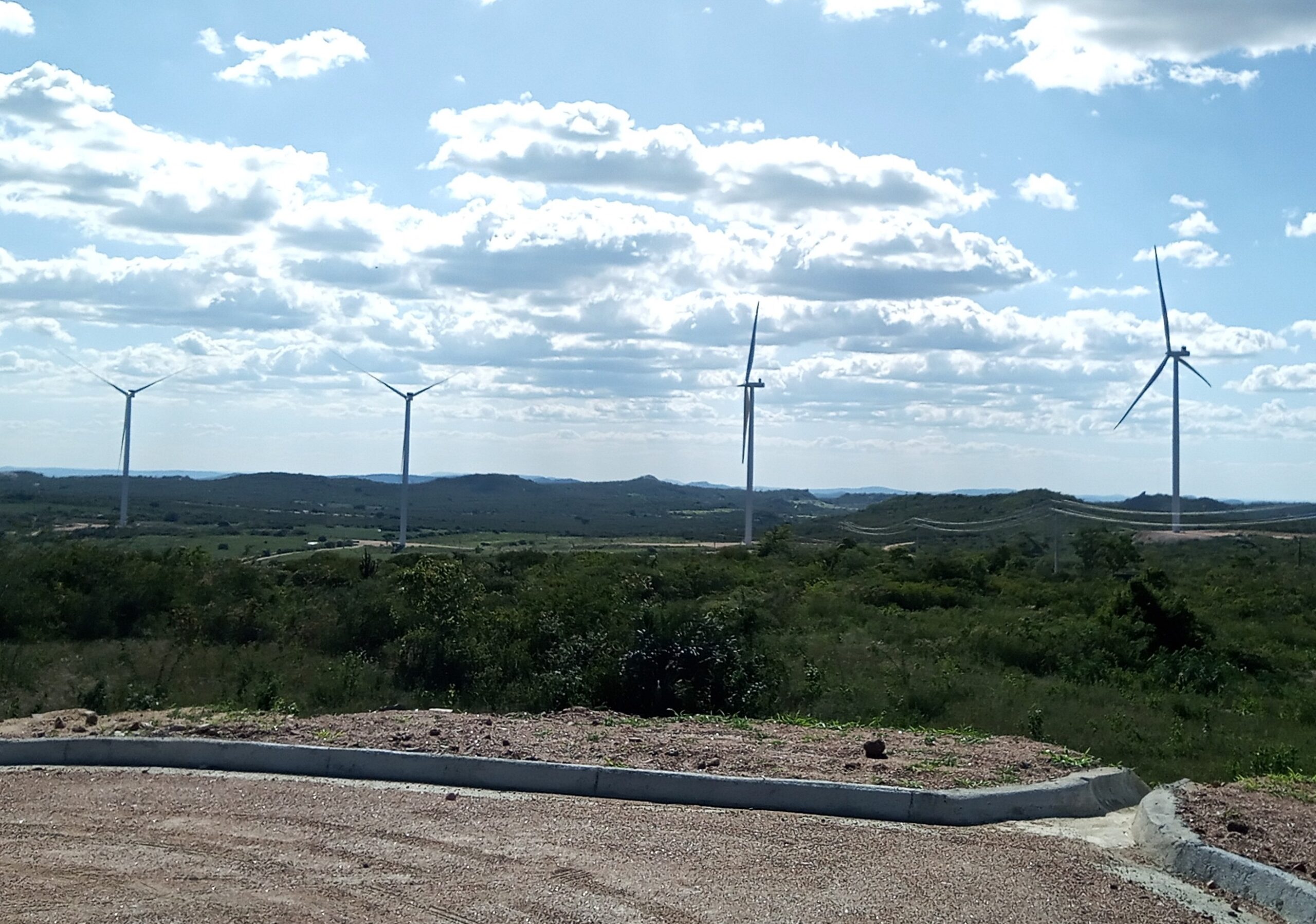 Ouro Branco I Wind Farm in the northeastern region of Brazil has been connected to the grid.
European Energy has connected the wind farm Ouro Branco I to the grid in the state of Pernambuco in the northeastern region of Brazil.
The wind farm consists of 8 wind turbines with a capacity of 36 MW and has been under construction since 2021.
– Ouro Branco I is a project that we are very proud of. We started the project in 2021 amidst the corona pandemic, and the timetable for the project has been followed quite nicely, says Thiago Arruda, head of Latin America in European Energy.
During the construction of Ouro Branco I, European Energy has taken steps to ensure that the jobs generated during construction benefit the local economy. European Energy worked closely with subcontractors to ensure job posts were offered to the local workforce when possible.
European Energy also offered relief aid to the region, which has been hit hard by the COVID-pandemic. Aid included the donation of supplies as well as technical capacitation courses for the local workforce, such as the regions dressmaking community, an important economic activity in the region.
The project has been partly financed with the help of IFU, the Danish Investment Fund for Developing Countries, as well as BNB, the development bank of Brazil's the northeast region.
European Energy is continuing to work on projects in Brazil including Ouro Branco II and Quatro Ventos.
– Brazil is one of our key markets, and we have been developing projects in Brazil since 2016. This latest addition to our portfolio in Brazil, shows that we are committed to building up the renewable energy capacity in Brazil, says Thorvald Spanggard, Executive Vice President of Project Development in European Energy.
European Energy has already 90MW of solar in Brazil and has a development pipeline of 1.1 GW of renewable energy capacity in Brazil.
Contact