Press release
Mitsui will acquire stake in Northern Europe's largest solar plant and the world's largest e-methanol facility
Jul 06, 2023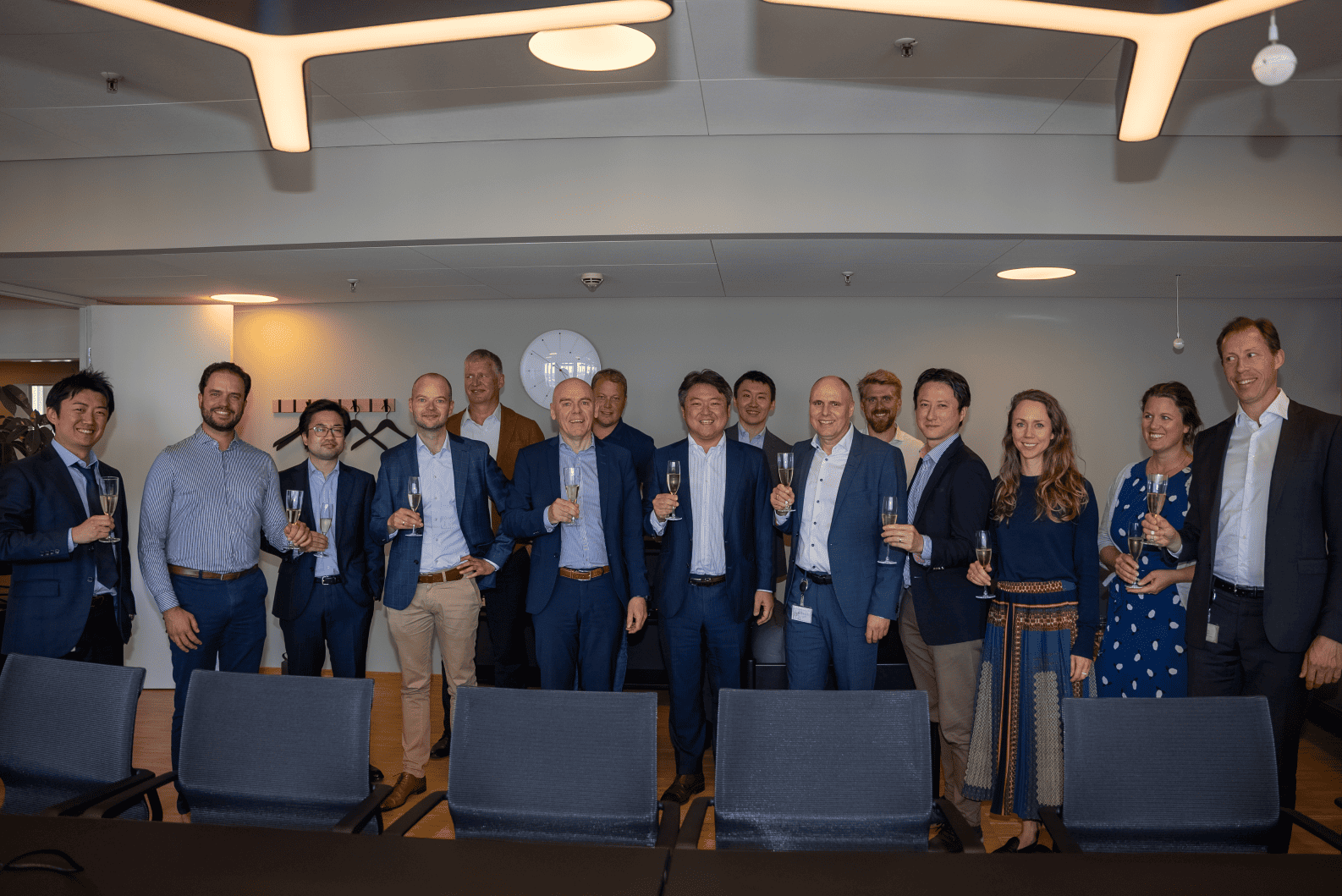 European Energy expands its position as a key player in the green energy transition by partnering with Mitsui & Co., Ltd., who will acquire a minority stake in European Energy's solar park and e-methanol production facility Kassø in the municipality of Aabenraa, Denmark – the largest transaction in European Energy's history.
Mitsui & Co., Ltd. (Mitsui), the Japanese trading and investment company, will acquire 49 percent of the 304 MW Solar plant in Kassø and the connected e-methanol facility from European Energy, the renewable energy and green fuel developer.
The Kassø solar park is the largest in Northern Europe, and the e-methanol facility will, when operational in 2024, be the world's largest, producing up to 42,000 tons of e-methanol annually.
With this move, European Energy collaborates with an experienced global partner in renewable energy and methanol production, accelerating progress across this emergent green industry.
"Green hydrogen, e-fuels, and low carbon chemicals are key to decarbonizing hard-to-abate sectors such as shipping, plastic production and aviation," says European Energy CEO Knud Erik Andersen.
"By partnering with a significant global player like Mitsui, with an already substantial footprint in the methanol sector, we benefit from their extensive experience. Signing this deal is a testament that our strategy works, and we look forward to make large-scale production of e-methanol a reality."
Kenichi Hori, President and Chief Executive Officer, Mitsui & Co., Ltd. says: "We are very pleased to team up with European Energy at the world's largest e-methanol facility located in Denmark. Mitsui will leverage its expertise in chemicals, renewable energy, shipping, and other industries to enhance the competitiveness of this e-methanol facility. Mitsui will deepen its strategic partnership with European Energy through Kassø and target further collaboration in future business between two companies".
The plant's e-methanol production will be essential to decarbonize the heavy transport sector and replacing methanol in plastic production with a lower-carbon alternative.
The e-methanol facility will be powered by the connected solar park and connected to the Danish transmission grid, which will assist in balancing it. Furthermore, the excess heat from the hydrogen production will be used for district heating and provide heating for more than 2,000 households in the area.
The Danish and EU authorities shall approve the transaction.
Mitsui & Co., Ltd.:
Corporate Communication Department
About European Energy:
European Energy is a Danish developer of solar and wind farms and Power-to-X solutions. Founded in 2004, the company has since developed and built almost 4 GW of renewable energy and is currently present in 28 different countries. European Energy aims to be a major global force in driving the green transition and has a current pipeline of more than 60 GW of renewable energy projects.
About Mitsui:
Mitsui & Co., Ltd. (8031: JP) is a global trading and investment company with a diversified business portfolio that spans 63 countries in Asia, Europe, North, Central & South America, The Middle East, Africa and Oceania. Mitsui has about 5,500 employees and deploys talent around the globe to identify, develop, and grow businesses in collaboration with a global network of trusted partners.
Mitsui has built a strong and diverse core business portfolio covering the Mineral and Metal Resources, Energy, Machinery and Infrastructure, and Chemicals industries. Leveraging its strengths, Mitsui has further diversified beyond its core profit pillars to create multifaceted value in new areas, including innovative Energy Solutions, Healthcare & Nutrition and through a strategic focus on high-growth Asian markets.
This strategy aims to derive growth opportunities by harnessing some of the world's main mega-trends: sustainability, health & wellness, digitalization and the growing power of the consumer.
Mitsui has a long heritage in Asia, where it has established a diverse and strategic portfolio of businesses and partners that gives it a strong differentiating edge, provides exceptional access for all global partners to the world's fastest growing region and strengthens its international portfolio.
For more information on Mitsui & Co's businesses visit, www.mitsui.com.